What is Invisalign treatment?
Dental Insurance is an orthodontic treatment method that uses clear aligners to straighten teeth, a set of transparent plastic aligners that you wear over your teeth over a specific period of time.
Invisalign is a popular and well-known brand in orthodontics. Though it may rest on the pricier side, this form of treatment is appreciated by the majority of people due to some key facts like:
Invisible and less noticeable

which makes them a great option for anybody who wants less attention while being treated.

Removable

so you can remove it during eating.

Aesthetic

because of no metal brackets and wires

Ease in tooth cleaning

so no troubles when you brush your teeth or floss because of removability

Effective

they are safe, effective, and innovative orthodontic treatments
How much does Invisalign cost without insurance?
On average, the price of Invisalign costs between $3,000 and $7,000 or more depending on your dental conditions. Some factors can influence the price:
Whether it is a severe condition or just a mild treatment
The length of treatment
The location of the orthodontist you visit
And insurance coverage
Does Dental Insurance cover Invisalign?
It depends on the dental insurance plan and the type of coverage the insurance carrier company offers. Some insurance companies may provide orthodontic benefits and have some form of plans for orthodontic treatments.
Many of the providers may consider aligners or braces as a cosmetic rather than a must-do orthodontic issue, but there may be others that treat orthodontics as a major treatment. For example, a child with severe orthodontic problems is more likely to receive coverage for his/her Invisalign treatment.
If your dental insurance has some plans for orthodontic treatments, there will be coverage for aligners (Invisalign) similar to braces, which you should double-check before undergoing treatment. Your dental insurance therefore will pay a certain percentage of your Invisalign costs. It may vary between 20% to 50% of the total costs.
How to get dental insurance for my Invisalign?
You should either receive insurance from your employer or buy an individual plan. In fact, orthodontic coverage can be included in their policies. But there are possibilities of no orthodontic benefits, so dental insurance doesn't cover orthodontics in these conditions. Ask for orthodontic coverage or better say Invisalign coverage before you start treatment.
Employer-sponsored dental plans
One of the most important factors for every person looking for a job position is health insurance. If the employer does offer dental insurance, it can help you manage the costs and reduce the overall price of your dental service.
In order to get dental insurance, you need to pay the premium, a certain amount of money paid for having insurance. And if you have dental insurance from your employer, the payments are directly deducted from your wage. As long as you meet the requirements in your job, employers can offer the benefits packages you need. For example, you might be working part-time, which there may be less chance of health coverage at all or limited dental coverage plans. Or, you might work as a full-time employee, which increases the benefits of employer-sponsored dental plans.
An individual dental insurance plan
You can buy your own dental insurance plan and pay the premium directly to the insurer. This is much more affordable and a great option in case you don't have an employer or if you are not satisfied with your employer-sponsored dental insurance plans and coverage limitations.
How does dental insurance cover my Invisalign costs?
Once you get dental Insurance, there will be different reimbursement methods. Therefore, your insurance policies will make Invisalign payments affordable if they do accept aligners or orthodontics in general. Look how insurance works:
Deductible.

A deductible is the amount of fee you pay upfront yearly for your health care services before your insurance starts to pay. If your deductible is lower, the monthly premium you should pay is higher. The insurance then starts to share the cost of your treatment sooner because you will reach the plan's deductible.

But with a higher deductible, you end up with a lower premium. Keep in mind that deductibles for orthodontic expenses are usually lifetime rather than yearly for each individual because orthodontic treatment tends to occur once in your life.

Coinsurance.

Coinsurance is the charged percentage of medical care that you should pay. After you paid your plan's deductible, now your Dental Insurance plan starts to share your costs. This is called coinsurance. For example, if the deductible in the health care plan is $1,000 and you paid that amount, now you are eligible for coinsurance.

Based on the percentages for covered orthodontic services, your insurance plan will pay that amount of money for the dental service.

As an example, your Invisalign costs are $4,000 and the coinsurance is 20 percent. It means you will pay 20 % of the costs, in this case $800, and the insurance will pay the other remaining 80 %, which is $3,200.

Or, if your coinsurance is 70% for your Invisalign service, this time you need to pay 70 percent, which equals $2,800 and your insurance plan will pay the other $1,200 which is 30%.

Copay (copayment).

A copay is a fixed amount of fee that you will pay for a certain health service at the time when you receive the treatment. Your insurance plan lists what your copay fee is for different types of services and procedures and they help you manage the expenses by sharing the costs, hence the name copayment.
Which insurance companies are most likely to cover Invisalign?
Help straighten teeth with less money and an appropriate coverage insurance plan. Below you will see the list of some of the best names among insurance companies that can cover a portion of the costs of your Invisalign:
Delta Dental
Cigna
Humana
USAA Dental
Aetna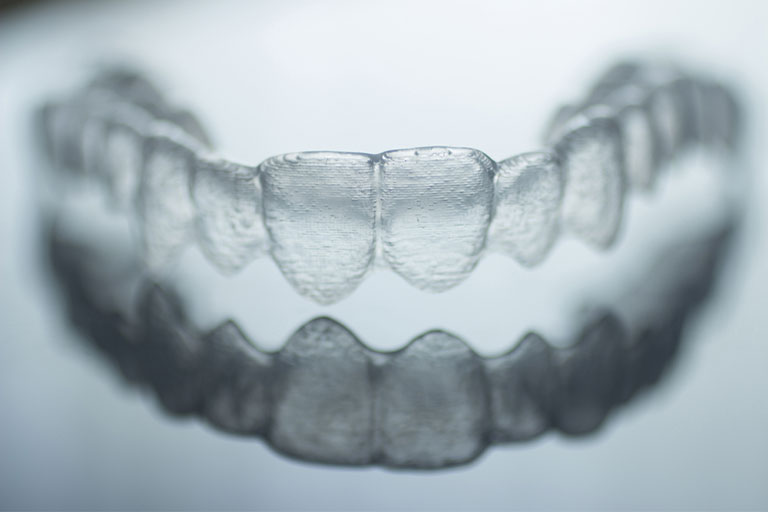 Alternative ways to pay for Invisalign
There are other ways to make your Invisalign as convenient and affordable. Since aligners are an expensive side of dental health (after all it is orthodontics), the price should not create barriers to achieving an enhanced smile. So never give up on that and get straighter teeth and therefore an improved look with the following ways.
Payment plans
Talk to your orthodontist/dentist for a flexible monthly payment so that you don't need to pay the whole sum of money at once. If possible, your orthodontist can arrange your payment in a period of several months or even years.
The usual payment plan will be as follow: you should pay a larger amount of deposit upfront and then pay a lower amount of installments each month until all the cost is paid off.
FSA (Flexible Spending Account)
By definition, a Flexible Spending Account/arrangement is a tax-free account that you put your money into for your out-of-pocket health costs.
Some employers offer FSA and therefore you can submit your claim to use its fund for health benefits.
Since you don't need to pay taxes on the money you set aside in the FSA, it is a great option for saving money.
But remember that FSA has both annual and amount limits. For example, if your employer's FSA is limited to $2,000, you should use that money within the planned year. It is important that you check out what health care service is not covered by your plan so that you don't put more money into the FSA.
HSA (Health Savings Account)
You can try HSA to pay for your out-of-pocket orthodontic costs. It is another tax-exempt account that can be provided through your employer. HSA, or health savings account, can only be used by those who have a high-deductible health plan (HDHP).
Therefore, you can either deposit money yourself or the amount can be deducted from each paycheck to save into your HSA account. But your insurance company should be HSA-eligible. If not, you can still open an HSA account in a bank just as you meet the necessary requirements.
Like FSA, you need to save a certain amount of money yearly (around $3,600 per individual coverage for HSA) to cover your health care costs, but with the exception that with HSA, you don't have the one-year limit.
One of the great advantages of a health savings account (HSA) is that you can also pay for your deductibles, coinsurance, or copayments. This helps you lower your health care expenses.
CareCredit
CareCredit is a healthcare credit card designed specifically to pay for the costs of healthcare services. CareCredit offers financing for medical bills and health costs and is a good alternative for when your dental care is not covered by insurance. Because of that, it is a helpful way to overcome the higher costs of your elective dental treatments like implants, veneer, and clear aligners (Invisalign).
You will get different financing options which you should pay pack in fixed monthly installments (starts from 6 months to 24 months and more). But be careful about the higher APR you borrow in a longer period of time and also the higher deferred interest rate in case you don't pay off your balance in full.
Frequently asked questions around Invisalign insurance coverage
Does insurance cover Invisalign in full?
No, it doesn't. Insurance covers only a portion of the cost.
How much does Invisalign cost with insurance?
The price of Invisalign treatment varies because of many factors so does insurance. Your dental insurance plan will issue how and what amount of percentage is covered, which can be between 20 % and 50 %.
Does my insurance cover Invisalign?
If you have a comprehensive dental plan from your employer that includes orthodontics, the insurance covers a percentage of the Invisalign costs. Otherwise, you should purchase a self-fund health care plan from other provider companies. Most notable insurance carriers include Delta Dental, Cigna, Humana, Aetna, and USAA Dental.